Brian Foote
Director of Arts and Culture, City of Northampton, MA
We love having McCoy host Latin dance events in our community! I have worked with him as the DJ and dance instructor for our city-sponsored salsa events for several years, including First Night Northampton, Salsa in Pulaski Park and Masonic St. Live. McCoy always brings positive energy and a high level of professionalism to these events, and he creates an inclusive, welcoming and fun environment for the diverse crowds that attend. We look forward to continuing our collaboration with McCoy and offering more opportunities for our community to gather and connect through Latin dance.
Liz Rodriguez
Founder and Owner, Easthampton Clay
I've had the pleasure of learning Salsa, Bachata and Kizomba from McCoy Jamison since 2019. He is a marvelous teacher who is patient and kind. One of the things that impresses me most about his teaching style is that he uses leader and follower language, as many dance teachers still use the antiquated men and women terminology. That speaks a lot to who McCoy is; which is incredibly respectful to every single human who walks through the door.
McCoy is careful to revisit the lesson as needed and doesn't move forward until everyone has the steps down. He is flexible and is able to work within the skillset of the room. The classes are typically mixed-level and many experienced students return to review the fundamentals and learn some more advanced steps. No matter how many times I take his beginner classes, I always learn something new. McCoy is incredibly encouraging, gentle, and uses humor to bring a class forward.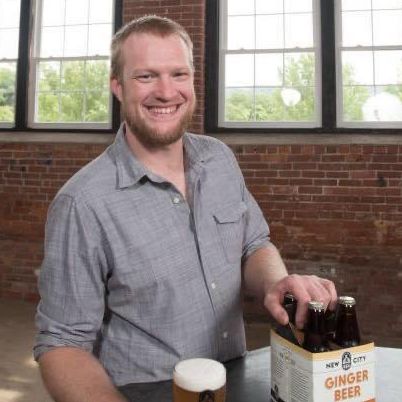 Sam Dibble
Owner, New City Brewery
Working with McCoy has been an absolute pleasure from day one. I am consistently impressed by his professionalism, his passion he brings to everything he does, and his constant positivity. He combines thoughtful detail and technique with an engaging and warm personality, you can practically watch people come out of their shells and into their own in his presence. I am excited to continue working together, and honored to call him my friend.
Keri Lynn Gauvin
Owner, Makana Farms
When my partner and I were planning a bash for our 40th, one thing I knew was that I HAD to dance the night away. Being someone who frequently attends McCoy's events, I knew he would be the perfect person to have as part of our celebration. McCoy made sure he had all the information he needed and constantly made it clear how much he wanted to deliver on our vision for a great experience. He was patient with my million questions and all the random songs I would send him, and it was a lot of fun to plan the music side of our celebration with him. I already knew I loved his music selection from my many nights of dancing at his Latin events. However, being the only Latin dancer in our group of close friends and family, I knew he had his work cut out for him. I was taking my two worlds and bringing them together for the very first time. McCoy showed up early so that there was no stress and rush with setting up. His setup was a great size and nice and clean so that instead of standing out, it added to the décor we had put time into. Not only did McCoy have me dancing the night away, but he got everyone out on the dance floor with me. He had all our guests engaged and comfortable to let loose and enjoy a new experience. Our guests were so excited to have the chance for a little salsa lesson, loved his music selection, and just loved his company. We still have people tell us how much fun they had with him there. If you are looking for someone who cares about what you want to experience, who is on top of staying in touch, is filled with lots of patience for all your questions and concerns, offers great ideas to give you the best experience possible, and is going to make sure you have the best time ever at your celebration, then McCoy is your guy. I cannot wait till we can have him back to help us with another event!